This week at the Foundation's Assembly Hall, a major milestone was reached as the Sd.Kfz.222 was driven for the first time around the perimeter of the workshop. Although some minor issues were identified, the team was pleased with the results. The maiden run was captured on film and will be shared with members and posted on YouTube once editing is complete.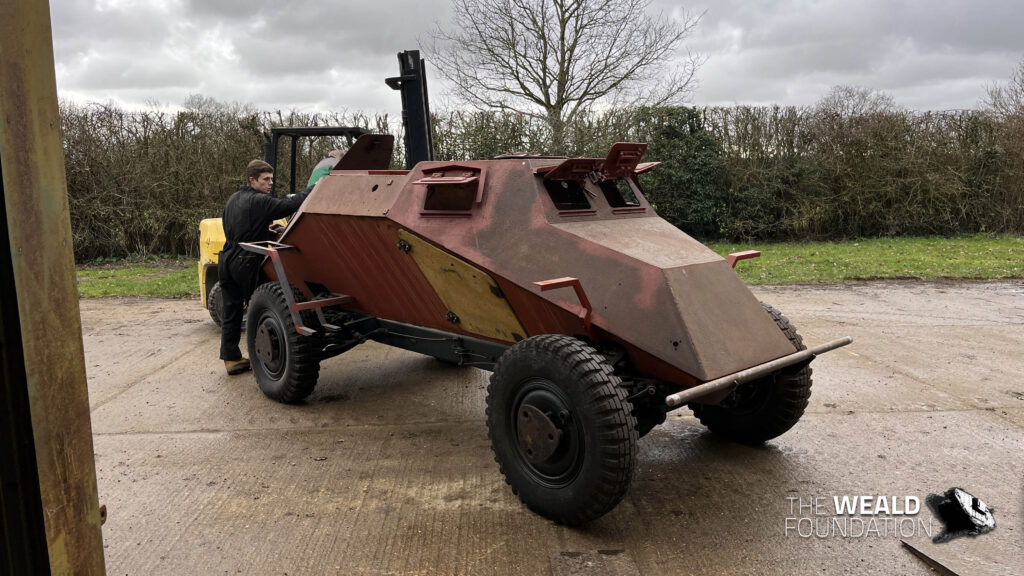 Currently, the team is working on the Sd.Kfz.223.3.Serie, which recently arrived at the Assembly Hall. The team has been discussing the scoping of the fender skinning and determining which steel to order for the task. The team has also identified areas of the original fenders that need attention. Additionally, the MG Werkzeug box (MG Tools) has been completed for both the Sd.Kfz.222 4.Serie and the Sd.Kfz.223 3.Serie.
The team has also made progress on the windscreen for the Sd.Kfz.222 4.Serie. The metalwork has been straightened, and the team is now waiting for the rubber seal to arrive. Once this is in hand, the windscreen will be completed and fitted into the driver's area of the vehicle.
In this week's edition of Inside Track journal, two articles have been featured. The first article covers the fitting and use of the air pump compressor within the range of le.Pz.Sp.Wg. The second article covers ongoing research into the Foundation's Australian LP1 carrier Hull No. 76, including the issues and problems that the team will work through over time.