We established the Weald Academy in 2010 to strengthen our commitment to the Foundation's stated education aims. The Academy's purpose is to utilise the collection for the benefit of the wider community through the running of education and training programmes based at the workshops.
Apprenticeships and Further Education
Our apprenticeship programme started in 2011 with the objective of expanding the number of young people with the requisite skills and knowledge in Heritage Engineering. Apprentices have elected to study Heritage Engineering, Mechanical Engineering, Fabrication and Welding, IT Infrastructure, Networking and website design. We have been very flexible in providing packages suitable for each individual yet maintaining a course regime that stays true to the Foundation's requirements.
Our current apprentice shows great promise. He is engaged in a 3 year Heritage Engineering apprenticeship with us in association with the Heritage Skills Academy. He is equally keen and skilled at engineering and fabrication. He embraces tasks daily under guidance requiring the use of engineering and fabrication equipment in the workshop to continually expand his skill base and is building his experience in other small disciplines in the workshop at the same time.
Examples Of Previous Apprentices:
Our IT apprentice completed a level 3 apprenticeship entitled IT Software, Web and Telecoms Professionals. This gave her a wide range of skills in a variety of subjects: PC architecture and website production. This student also studied Auto CAD (Computer Aided Design) through the Foundation, passing both level II and III 3 in 2D design. Whilst learning Auto CAD she was able to assist on projects within the Foundation giving her unique hands-on Auto CAD experience.
Two of our past students achieved distinctions for their college coursework. Our students have all found promising placements upon completion of their time with us. One was a volunteer from our work with Kent Probation who stayed on with us after his sentence was completed. He achieved a Level 2 in Performing Engineering Operations with Distinction from a local college. Another apprentice completed an intermediate level apprenticeship in Engineering Manufacture – operator and semi-skilled in fabrication and welding. Within this apprenticeship, he gained an NVQ diploma in fabrication and welding and a diploma in engineering.
Yet another took a Higher National Diploma (Foundation Degree) in Mechanical Engineering. His first year covered advanced mathematics and physics with subjects such as trigonometry, integration and differentiation. He covered instrumentation and control systems, which involved learning all of the processes behind the tools he used within the workshop. All of these subjects together with practical experience in a workshop over three years provided him with the knowledge to become a successful engineer.
All of our apprentices have found promising placements upon completion of their time with us.

DWP Development Program
A 7 year initiative delivered in partnership with Juvenile Justice International and the Department of Work and Pensions (DWP), providing interventions and educational programmes for over 500 disadvantaged people across London boroughs.
These courses are classroom-based, but involve regular visits to our facilities. Here people are given an opportunity to experience first-hand our working environment, meet staff and see the restoration process in action. Our aims for this project are to:
Encourage people to contribute to their communities through teamwork.
Provide people with opportunities for personal development and encourage self-discipline, self-respect, self-confidence and enable them to communicate more effectively.
To bring people from different geographical and ethnic backgrounds together in a structured, supportive environment and to help break down barriers and create change.
Re-engage people with education, employment or training and help them to gain skills.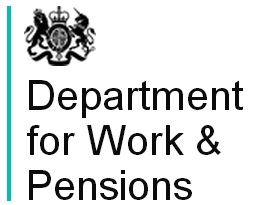 Youth and Military History
Funded by the Heritage Lottery Fund, the Weald Foundation and our partner Juvenile Justice International CIC, delivered an exciting project for young people from Kent. We helped them to understand and engage with the history of the First and Second World Wars, the two defining conflicts of the 20th Century. The young people between 11 to 25 years old learned both theory and practical skills and all received a certificate of course completion.
We delivered this popular project to 138 young people from Kent.
The project also included visits to the Imperial War Museum in Lambeth, London and the Women's Land Army Museum in Dover and our facilities in Kent, where they were taken through the workshops and collection ending with the opportunity to watch and ride in historic military vehicles.
At the Weald Foundation facilities in Kent, they were taken through the workshops and collection ending with the opportunity to watch and ride in historic military vehicles.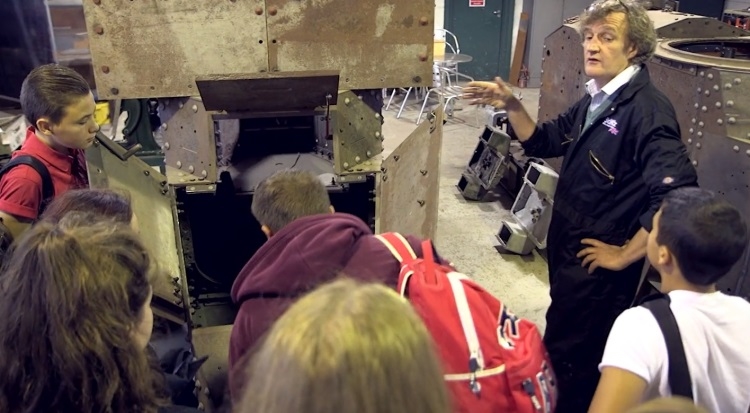 Please contact us should you require a DVD providing an in-depth insight into this successful project.
The Rugmer Project
Established in 2009, this project ran under the auspices of the Weald Academy. The Project was a Community Payback and Offender redirection project run in conjunction with Kent Probation Service. The project aimed to improve offender literacy and numeracy skills and provide community payback through the restoration and exhibition of the collection's vehicles. It built on the award-winning success of the Dorset Probation Service project with Bovington Tank Museum.
Over 66 offenders benefited from the education programme, generating 122 level 1 and 2 literacy and numeracy awards and 15 NVQ level 1 engineering qualifications. Re-offending rates ran at 3%. This compares to a national average of 61%. Attendance rates were 85%. 7 offenders secured employment during their time with the Foundation.
In 2010 the project was awarded the prestigious national unpaid work award by the Howard League for Penal Reform.