Much research into original documentation on the carburettors for Jagdpanther 411 has led to a painstakingly detailed process of cleaning and potential problem elimination as time progresses. What caused this problem appears to be blockages caused by old fuel, carbon deposits and elapsed time. That is all leading to a fuller understanding of these carburettors and how they are conserved and used over time. This coming week should lead to the resolution of the problem. The findings will all be published in a forthcoming Inside Track article.
Elsewhere the team is focussed on the TWC Sd.Kfz.223. An original firewall section is in hand for the project and the central mesh area currently being completed. All of panels for this section have been formed and await final welding next week. See the attached image. This work will ensure that the TWC Sd.Kfz.223 interior is for now keeping pace with that of the Foundation's Sd.Kfz.223 3.Serie.
Separately on the same TWC project our machinists are providing the missing sections of the antenna hoist mechanism. This is the central hand crank shaft driving the worm and wheel hoisting the antenna frame. The various bushes and bearings are also being machined to add to the growing group of components to complete this part of the project.
We will embark on the floor and floor supports of the Foundation's Sd.Kfz.223 3.Serie next week. This will be followed by the setting of the pedestal mount base for the MG34. The siting of this critical for the Schutzschild turret to be in the correct position within the body Aufbau.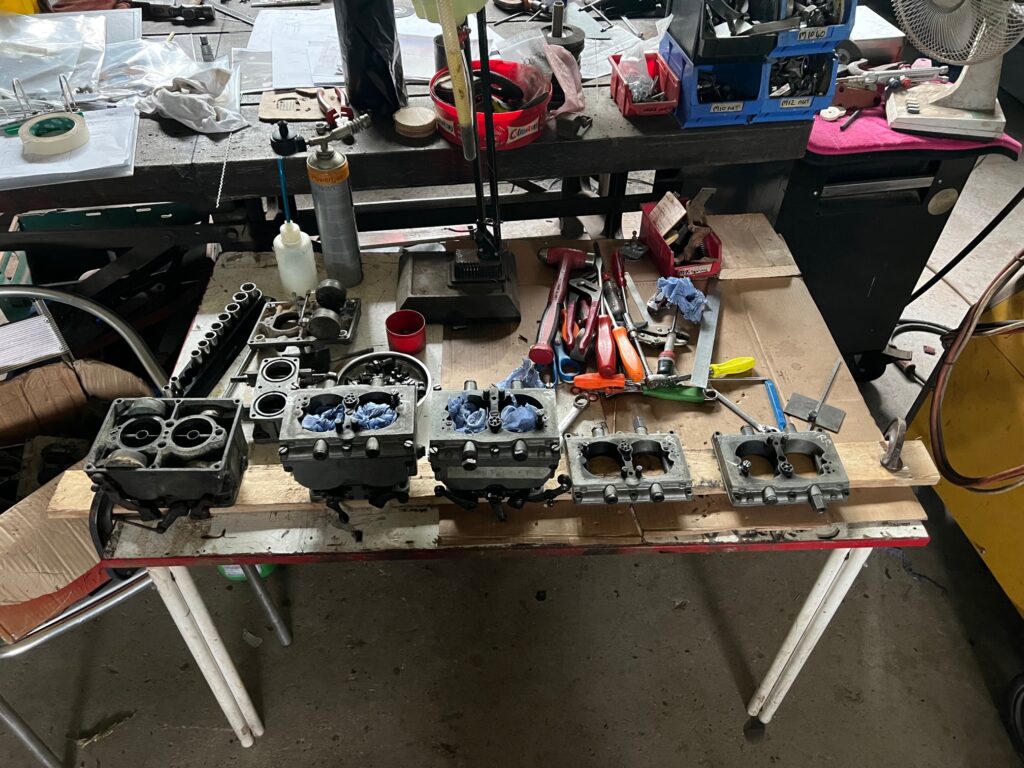 2 completed, cleaned and checked Maybach HL230 carbs in the centre. Others are next in line.