Following the tremendous success of Jagdpanther Day 2023, we at the Weald Foundation cordially invite you to our inaugural Fundraising Interactive Event. These smaller, intimate events will concentrate on individual vehicles from our collection.
Our goal is to provide enjoyable education for our members and the public about these historic vehicles, the intricate restoration process, and the unique challenges the Weald Foundation tackles as a restoration charity. With positive feedback and sustained interest from our members, we plan to make these Interactive Events a recurring fixture.
World War I 'Fundraising' Interactive
Kick-starting the series on 30th September 2023, we will shine a historical spotlight on the most significant vehicles from our WWI collection: the Renault FT, Renault TSF and Weitz Tank Transporter. The day commences at 10:00 and concludes at 13:00. Activities include a screening of the HLF-funded mini-documentary, an insightful lecture by Weald Foundation's Director Michael Gibb and Trustee Hilary Louis Doyle, followed by a live demonstration of these fascinating World War I vehicles.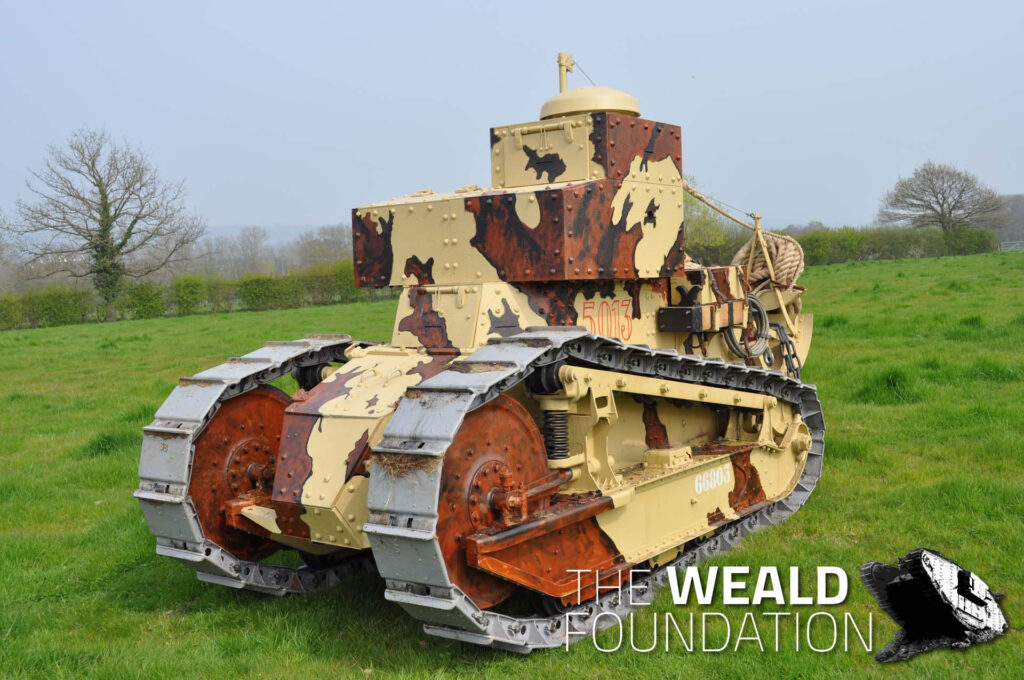 Meet & Greet with Hilary Louis Doyle
Esteemed trustee and renowned Panzertracts author, Hilary Louis Doyle, will be on-site for a special book signing session. This is a rare opportunity to interact with him and bring your copies to be signed.
The Crucial Role of 'Fundraising' for The Weald Foundation
Our aspirations for these events serve a dual purpose: to generate much-needed funds for our ongoing activities and to secure the future and expansion of our charity. As our charity continues to grow, fundraising becomes increasingly crucial to support our goal in setting the global standard in military vehicle restoration, education, and events.
It is important to note that we receive no government aid. We rely solely on donations and our dedicated members to fund our operations. To ensure we can continue our work, we strive to welcome new members to our community.
We extend our heartfelt thanks to all members for their invaluable contributions and unwavering support. In the same vein, we also request their help in promoting our work and encouraging more like-minded individuals to join our cause.
Secure Your Place Today
Do not let this unique opportunity slip away! Gain deeper and new insights into World War I vehicles and embrace the opportunity to interact with our knowledgeable team. Book now to avoid disappointment as attendance must be limited to ensure an intimate, high-quality experience for all our guests.